Current offerings :
Spiritual Alchemy –                                 Turning our experience into the Gold of Love and Wisdom 
A 6-session, small group, Zoom online program that begins on February 13, 2021 (Individual programs also  available)
Join me for a heart-full and magical journey of expansion, empowerment, and deep inquiry, and renew and uplift your sense of purpose, peace and freedom. Together will work with the stuff of our lives, Body/Mind and Spirt, to clarify and refine our own Power and Purpose. Each session will include knowledge sharing, transmission, discussion, and practices/reflections for you to explore on your own between sessions.
I will share with you a synthesis of practical wisdom from Yoga and other Wisdom traditions and the cutting edge of evolutionary and energy science. Topics will include:
The power of the Heart and the Unified Field
Claiming your magic and organic divinity
Dreamwork 
The Power of Practice: The path from insight to transformation
Practices to build our capacity for presence, resilience, and energy management 
Working with our energy body and refining our intuition to support synchronicity, flow, and creativity
Cultivating Courage, Joy and Strength in challenging times.
A small group of 4-6 participants will meet weekly (or bi-weekly) for 75 minutes. Sessions will be scheduled flexibly according to participants availability and relative time zones.
There will be recommended reading, but nothing but a journal and your own heart's experience are required.
The cost is $222.00 for the group program, Venmo or PayPal accepted. (Individual program cost, $288.00)
Continuing Education Credits (24) will apply for YogaAlliance members.
To register for this timely program, email me at jenniferbonadio1@gmail.com before February 10th.
~
And be sure to check out my ongoing..Yoga Alliance Continuing Education Credit Courses (at YogaAlliance.com)
The Yoga Sutras, The Art of Personal Practice, Somatic Meditation and so much more juicy and inspirational stuff…
"Wisdom isn't knowing more, it is knowing with more of yourself…Wisdom is the future speaking to us"  Cynthia Bourgeault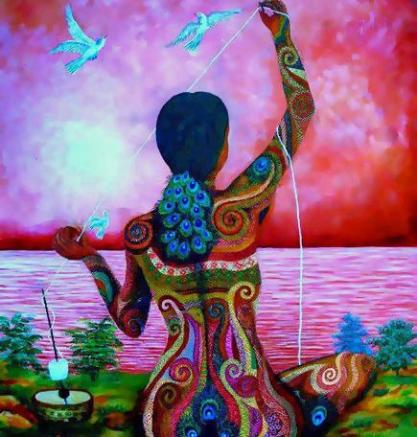 "Jennifer is a multi-dimensional wisdom teacher…expect nothing less than your own miracle…" Linda Prosche', Yoga Therapist